Retractable screens use vary but are primarily for doors and windows. However, they are also used for larger openings such as patio enclosures, gazebos, garage doors and other openings that are up to 10 feet tall and 16.5 feet wide! They are a great way to let the fresh air in while keeping the bugs out of your home or office. In fact, while you are enjoying the unobstructed views, the fresh air helps cool your home and cut your electric bills.
Puget Sound Invisible Screens
Puget Sound Invisible Screens is a premier dealer and installer of Genius Retractable Screen Systems. Genius Screens has been manufacturing retractable screen products for over 35 years. Made in the USA, Genius is the premier supplier of retractable screen technology designed to support fresh, natural ventilation, protect against airborne insects and other pests, and retract out-of-sight when not in use to enhance your viewing. Genius retractable screen housings are available in different colors and a variety of screen mesh options for insect protection, shade and privacy.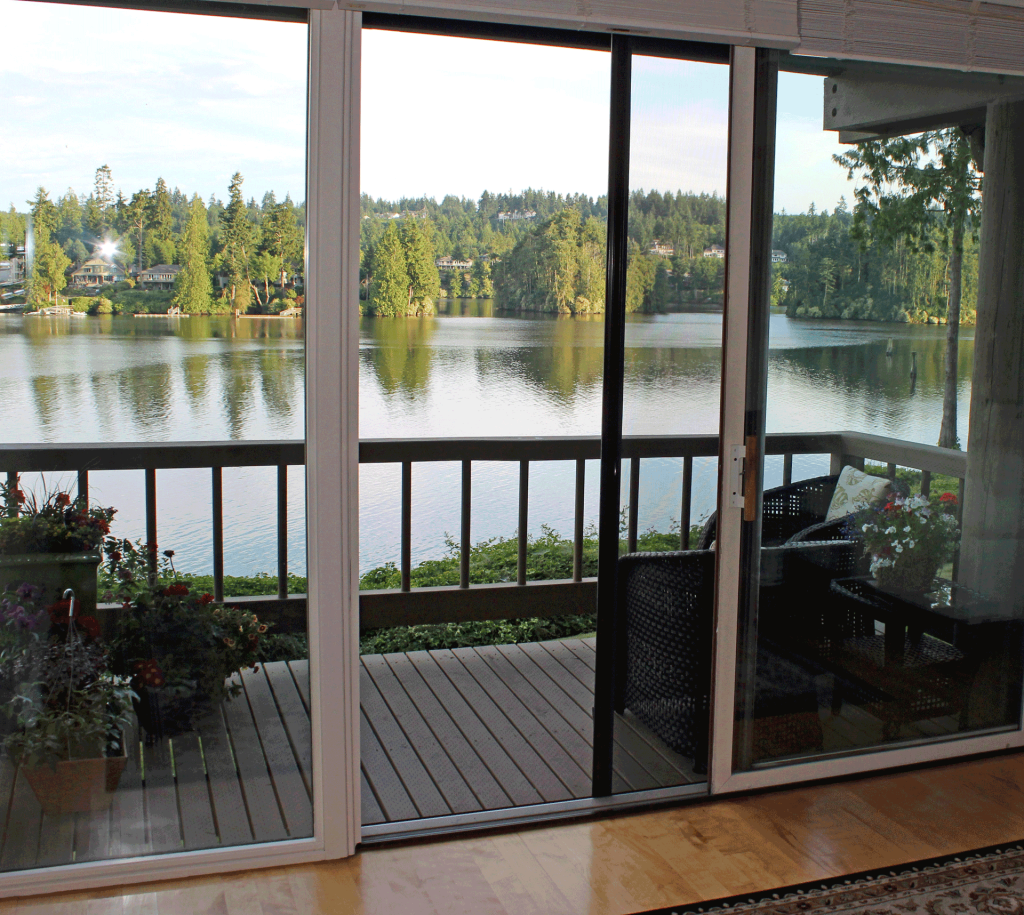 Genius retractable screen doors are a fantastic way to let you enjoy the great outdoors found in the Puget Sound area. These retractable screen solutions fit all door types including in-swing, out-swing, single, double and slider doors. So whether you have French Doors or standard entry, Puget Sound Invisible Screens can install the perfect retractable screen door that will let the fresh air in and keep the bugs out!
More Retractable Screen Doors info >>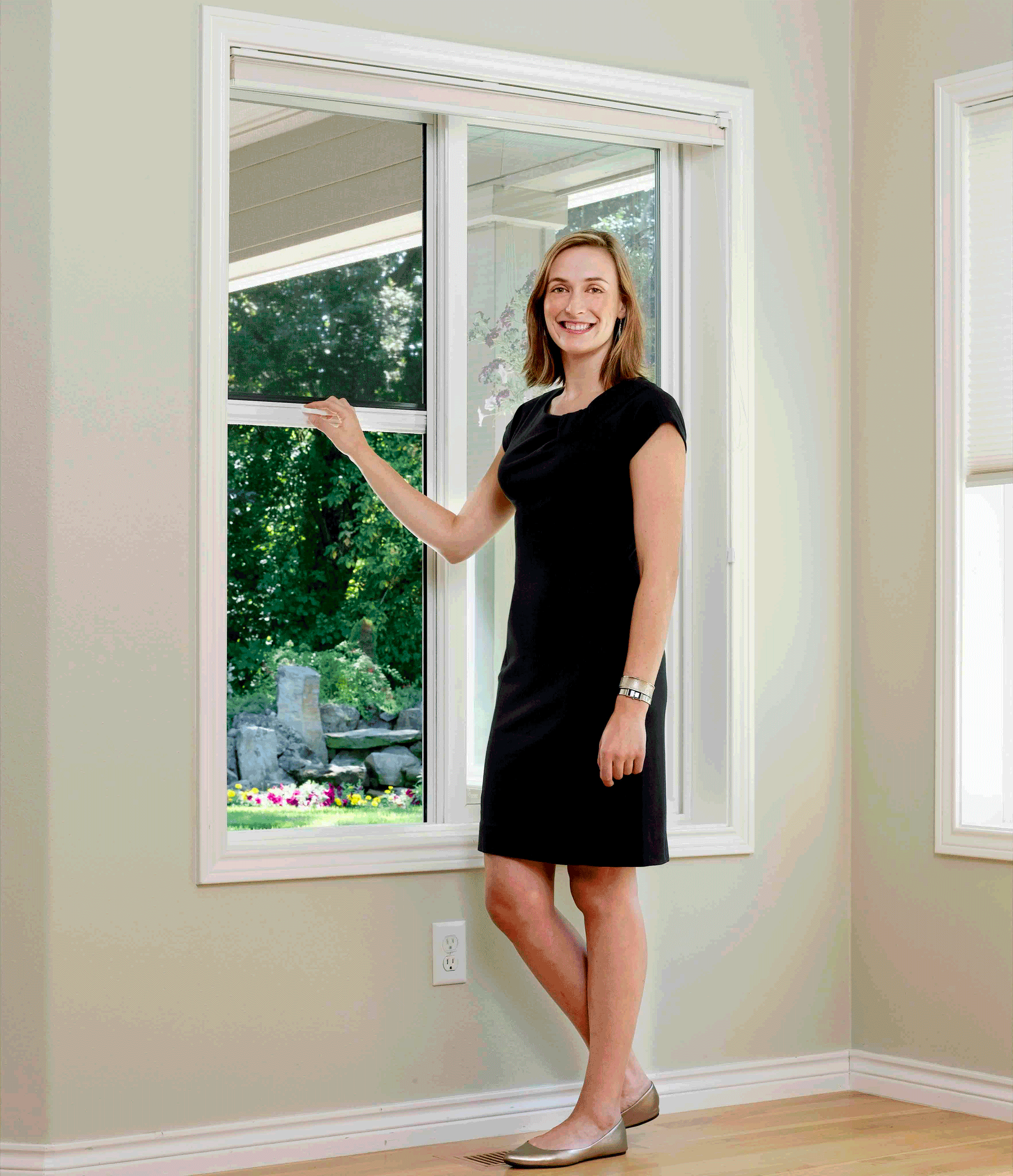 Cascade retractable window screens by Genius Screens, unlike conventional fixed window screens, retract out-of-sight when not in use. This feature allows you to enjoy your view, unobstructed, as if you were standing outdoors. Genius Screens fit nearly all window types including casement, awning, single & double-hung, sliding and tilt & turn windows and will match with your home's design. Puget Sound Invisible Screens can install the perfect retractable window screen giving you protection from insects, shade from the sun and privacy.
More Retractable Window Screens info >>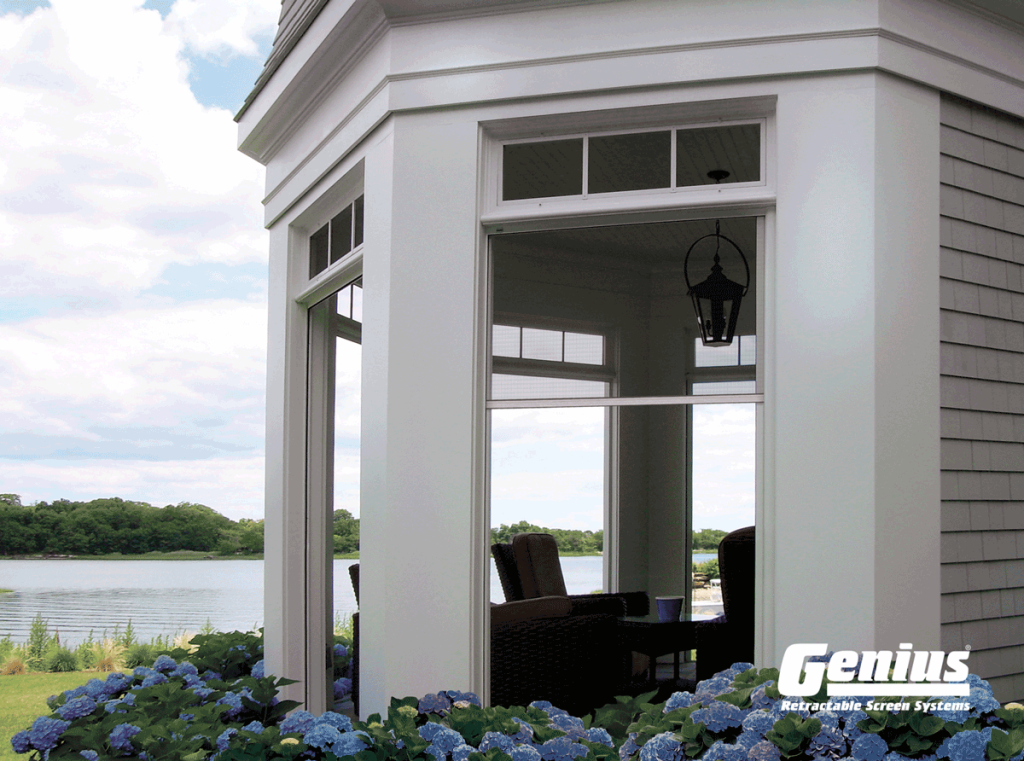 Genius brand specialty retractable screens are perfect for medium to large openings. Customizable,these retractable screens can fit garage doors, porches, patio enclosures, verandas, lanais, ramadas, pergolas, gazebos, picture windows, roman archways and curtain walls. They also have many commercial applications including restaurants, bars and loading docks.
More Retractable Window Screens info >>
Interested in saving some money? Retractable screens Do-It-Yourself kits are the perfect way to go. Our DIY kits are designed to fit almost all door and window frames and come with complete instructions and installation videos giving you step-by-step instructions. Whether you choose to have Puget Sound Invisible Screens install your screen or you Do-It-Yourself (DIY), you cannot go wrong with affordable, easy-to-install Genius Screens.
Call Us To Discuss